Most requested Treatments.
In Demand!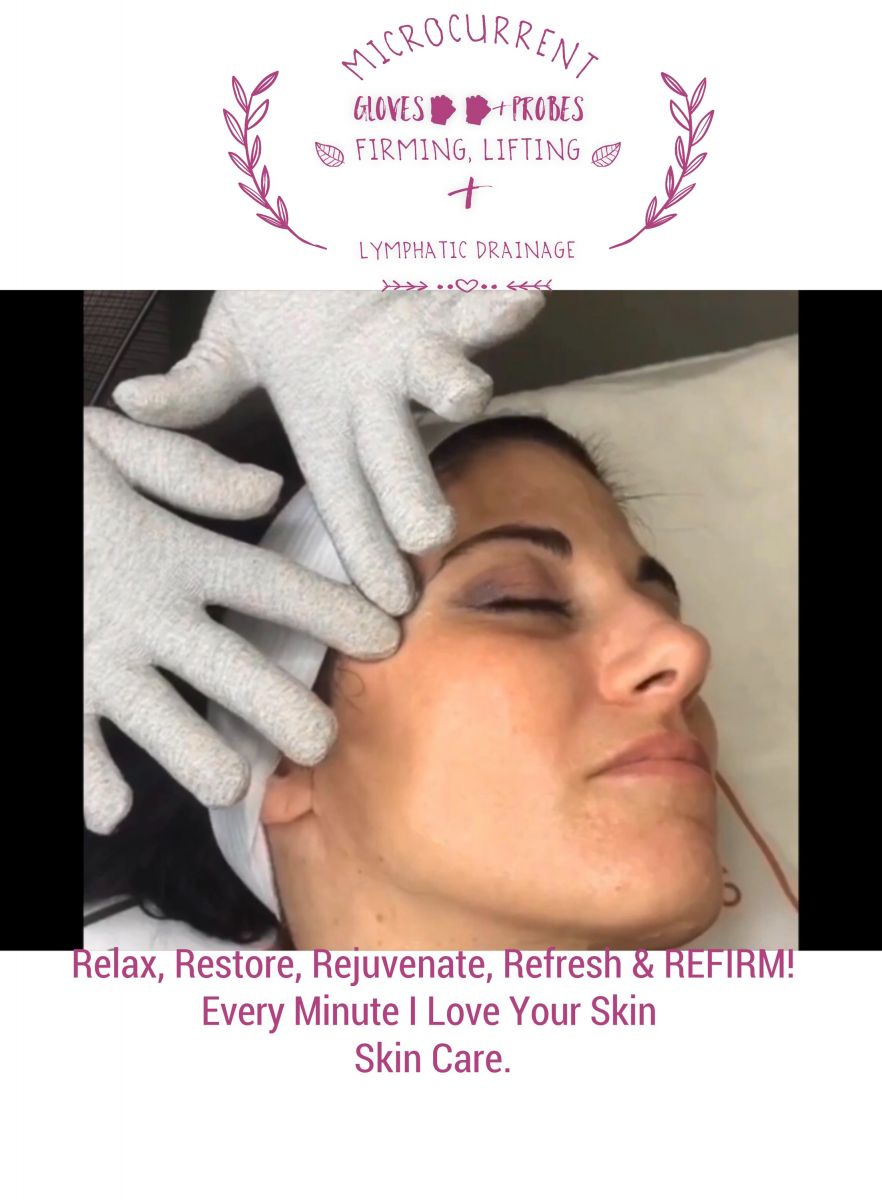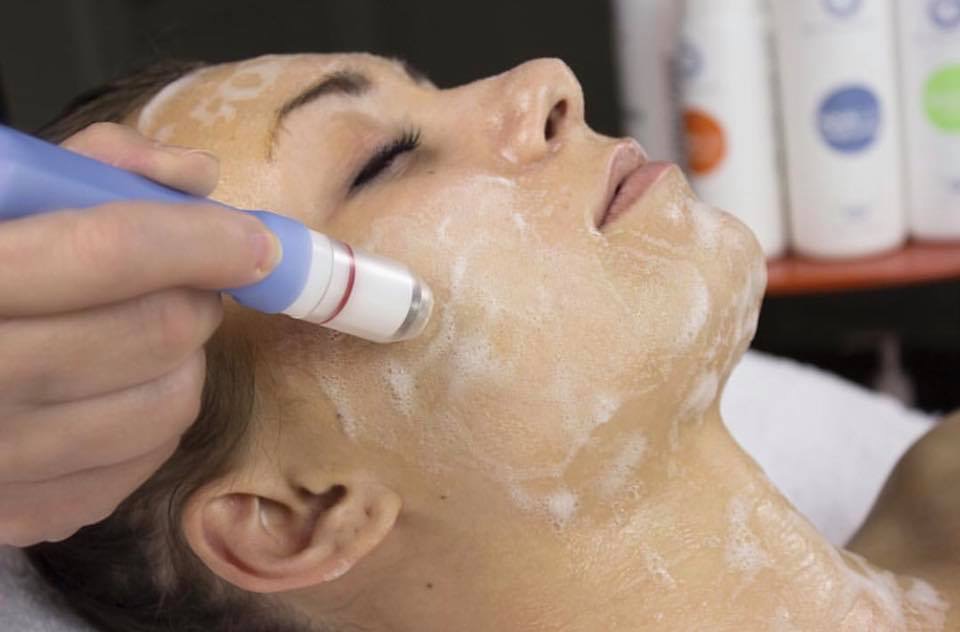 WET/DRY Microdermabrasion BioBrasion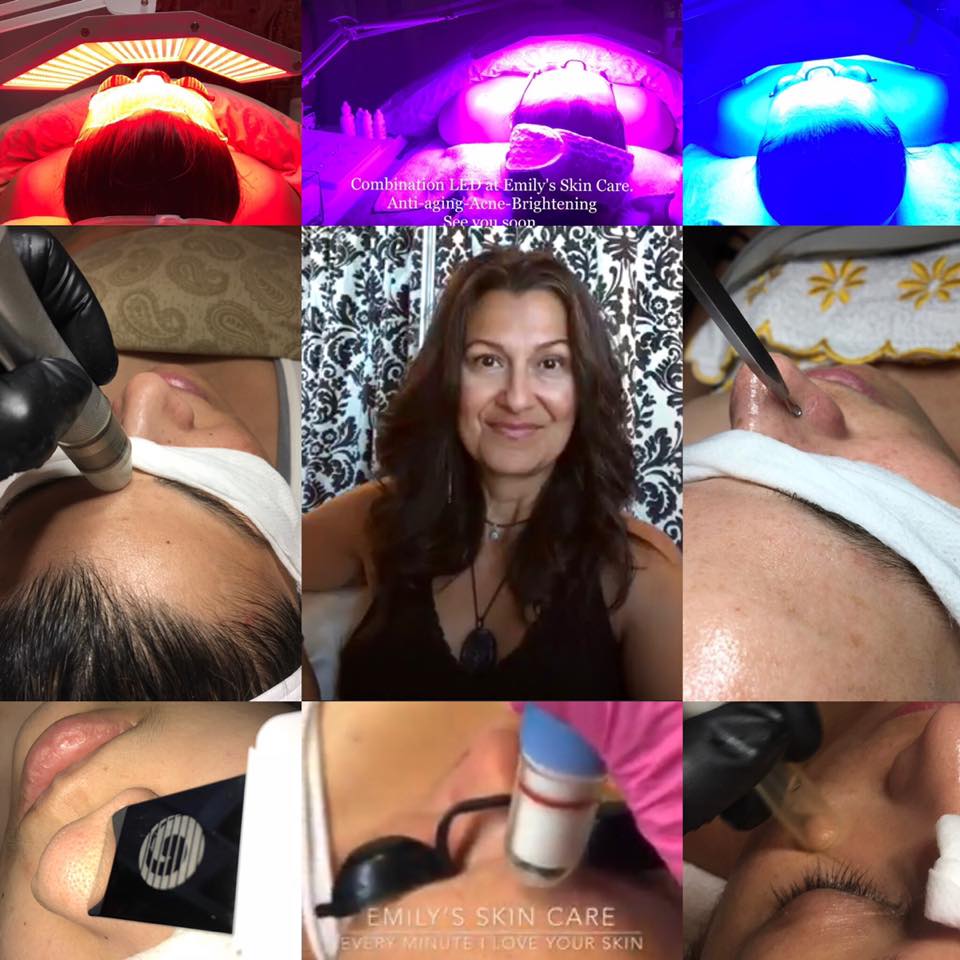 A full skin analysis is provided with each treatment.
Treatments include a thorough cleansing by hand manipulation and/or cleansing device or other modality appropriate. Followed by hand exfoliation or necessary device before following appropriate treatments.
Always included is a restorative mask, hydration, safe sunscreen and the proper guidance on how to care for your new radiant, healthy and glowing skin.
Emily's Customized Signature Skin Treatment $125 1hr
Performed with your personal skin condition and needs in mind.
No modalities (tools/equipment), are used in this service. Experience a restorative and relaxing hand manipulation treatment combined with a natural non invasive approach to achieving healthy skin. Experience and learn how gentle techniques can rejuvenate skin tissue. Receive proper guidance on how to manipulate your own skin at home to achieve Anti-aging benefits.
This treatment leaves you with healthy, vibrant and radiant skin.
LightStim $145-1hr
LightStim uses LED light therapy with Infrared to deliver light energy, similar to how plants absorb light energy from the sun. LightStim emits UV-free beneficial light rays that energize cells and stimulate the body's natural process to build new proteins and regenerate cells. The beneficial light is applied directly to the skin and helps to increase collagen and elastin production, reduce inflammation, speed healing, increase circulation and destroy acne bacteria.
LED Panel $185.00
RED: Age Management - Ease the signs of aging.
Leaves skin refreshed, luminous and firm.
BLUE: Target Blemishes - Reveals clear & lustrous skin.
LAVENDER (combination light): Age Management - Blemishes - Brightening
Results are refreshed, clearer, brighter & hydrated skin. Ease the signs of dark spots & pigmentation to reveal brighter, clearer skin while lightening and diminishing spots. All treatments include cutting edge ingredients and products with proven results and performance.
DRY Microdermabrasion (Crystals or Diamond Head) $85+ 1hr
Experience a skin treatment that uses a spray of micro-crystals or a diamond head tip to remove the outermost layer of dry, dead skin cells only to reveal younger, healthier-looking skin.
WET/DRY Microdermabrasion-BioBrasion $115.00
The ultimate exfoliation combined with product infusion for flawless results. Exfoliates, hydrates and infuses active ingredients while exfoliation is being recieved.
Peels $35+
Peels can be incorporated into your skin treatment when needed. Peels offered are: Glycopolymer(Enzyme), Glycolic, Kojic Acid, Lactic Acid, Salicylic Acid are most commonly used. Other peels are available upon need. Peels are a technique used to improve the appearance of the skin for face, neck, décolleté or hands. A chemical solution is applied to the skin that causes it to exfoliate. The new, regenerated skin is usually smoother and less wrinkled.
Microcurrent-​Ultrasonic $110.00
Experience a thorough exfoliation combined with enhanced product penetration. Leaves your skin amazingly supple, soft and super hydrated. Results are noticeable for days afterwards.
Microcurrent Gloves & Probes $185 to $245.00
Advanced lifting, firming, crease reducing, line and wrinkle diminishing facial wands combined with lymphatic drainage.
Massage Cupping(Vacuodermie/Vacuomobilization) - Face & Body $165+ 1hr
Improve your skin's appearance and firmness with this non-invasive treatment. Vacuodermie stimulates collagen and elastin production, enhances skin cell irrigation and nutrition, leaving your skin youthful and radiant. This treatment works deep down in the tissue towards the skins surface using sliding and stationary techniques with various suction cups applied to the skin. This helps stimulate natural body functions and activates micro-circulation, enabling stimulation of organic waste, oxygenation and action on cell metabolism, liberation and softening of connection tissue and stimulation of elastic fibers for immediate firming and tightening. It also relieves the congestion due to swelling of fluids in the overloaded and congested areas.
Pre and Post Cancer Treatments
Special care for the Cancer Patient to address compromised skin due to surgery, chemotherapy and/or radiation. Carefully selected products are used to strengthen, soften and repair fragile skin. Hand, foot or scalp massage are modified as necessary for patient comfort and safety. Therapeutic Touch is practiced along with Energy Balancing.
Learn how to recreate and design eyebrows using Oncology Safe Makeup.
Educational training instructs the patient how to care for their skin during and after treatments.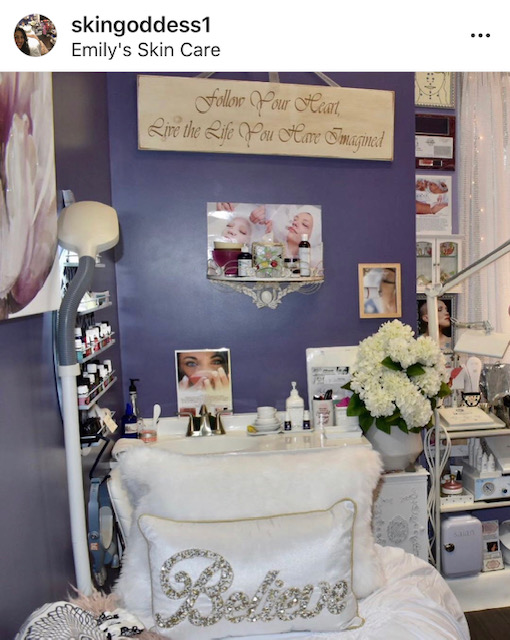 Every Minute I Love Your Skin Skin Care