Gift Certificates are available.
Contact to me to purchase.
Upon receipt of payment your GC will be emailed with the appropriate authorization code.
Please note GC's will not be valid without Authorization Code provided by Emily's Skin Care.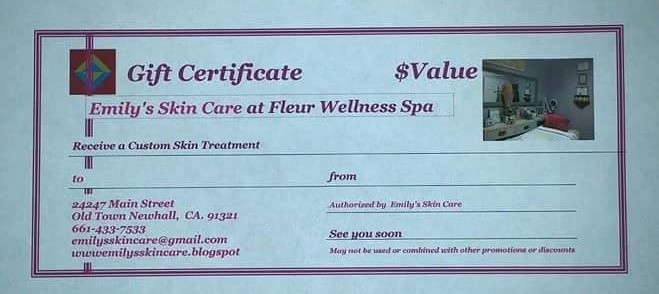 See you soon,
Emily
© Copyright 2019 Emily's Skin Care. All rights reserved.